Nachdem es uns ab 2019 für knapp 2 Jahre nicht möglich war, ein neues Fahrzeug zu bauen, setzte sich das Team 2021 wieder große Ziele: Die Entwicklung und Fertigung eines Autos, das alle seine Vorgänger in der Urban Concept Klasse in Sachen Energieeffizienz übertreffen sollte! Die Neuzusammensetzung eines noch größeren, internationaleren und kulturell diverseren Teams sollte dabei vor allem die technische Innovation und die interdisziplinäre Zusammenarbeit fördern und zu unserem Ziel beitragen. Mit Stolz können wir nun behaupten, unsere Erwartungen weit übertroffen zu haben!
Unser neues Fahrzeug, muc022, ist das Ergebnis von mehr als 18 Monaten Entwicklung, Design, Fertigung und Testung. Mit erfolgreicher Teilnahme und überragenden Ergebnissen im Energieeffizienz-Wettbewerb Shell Eco-marathon 2022, gibt dieses Fahrzeug eine Vorstellung davon, wie hocheffiziente Autos im urbanen Verkehr in Zukunft aussehen könnten. Darüber hinaus soll durch die erfolgreiche Integration eines autonomen Fahrsystems im muc022 das Fahren in Zukunft noch energieeffizienter gestaltet werden.
Die technischen Merkmale des Fahrzeugs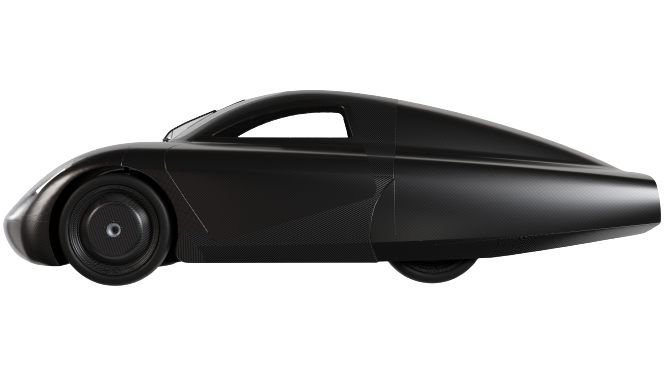 CFRP rims:
-50% weight compared to previously used aluminum rims
Höchstgeschwindigkeit in km/h
System Voltage:
48V, monitored by self-developed BMS
Safety Award
Technical Innovation Award
Vehicle Design Award
Simulate to Innovate Award
Safety Award
Implementing a safe environment for production, including trainings and SOPs
Safe vehicle body: the monocoque has a high strength and is dimensioned to form a rigid shell around the driver
Technical Innovation Award
Vehicle Design Award
Simulate to Innovate Award
Motor:
Permanent magnets synchronous motor (PMSM) Motors 
2 x 440W
Motor Controller:
Gallium nitride frequency inverter
MTPA current regulator
Communication System:
Bus communication over CAN
Display:
Better Material: 
Carbon Fiber Composite Material using only Prepreg (state-of-the- art)
Improved Aerodynamics:
Immense drag reduction compared to previous vehicle (- 50%)
New Monocoque:
Enabler for aerodynamic shape with optimized layer structure including aluminum honeycomb
Weight of monocoque in kg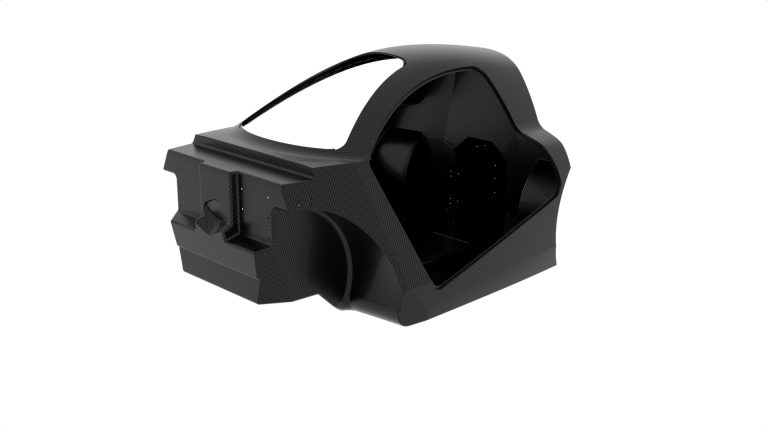 How we built the vehicle body
How we built the vehicle body
The whole Eco-Team helped in manufacturing of the Carbon Fiber Parts, especially the monocoque. Using a comprehensive shift system with up to 4 shifts per day, the team first cut and glued epoxy blocks which were then machined into shape by our sponsors. After sanding these patterns, we prepared them chemically for either laminating carbon fiber toolings (monocoque) or directly laminating final parts. For the monocoque, we then assembled the toolings into one negative mold for then being able to laminate the final part. Every time we needed to harden and consolidate the carbon fiber prepreg to form a tooling or final part, we had to build vacuum bags to then bring them to sponsors for the autoclave process.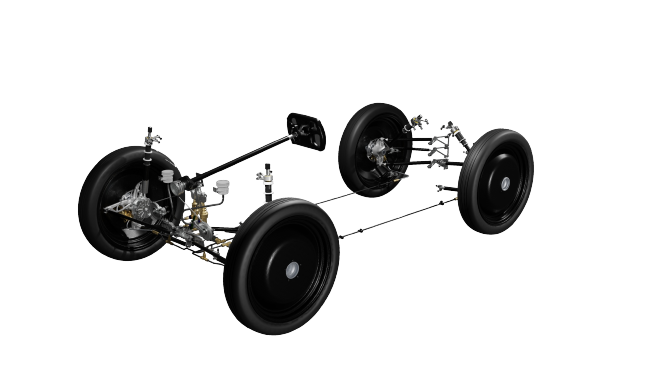 Topology Optimization:
Uprights and Suspension Mounts-high stiffness, minimal weight
Kinematics:
MacPherson in the front, double wish bone in the rear
Vertical Dynamics:
Elastomer Springs in the front and rear combine spring and damper function in ultralight package
Drivetrain:
Fully integrated in Front Uprights, New Planetary Gear Set with optimized teeth geometry
Steering:
Ultralight, cable-operated, including autonomous actuator that can be easily detached
Brakes:
Dual-circuit, four-disc hydraulic brake system optimized for low weight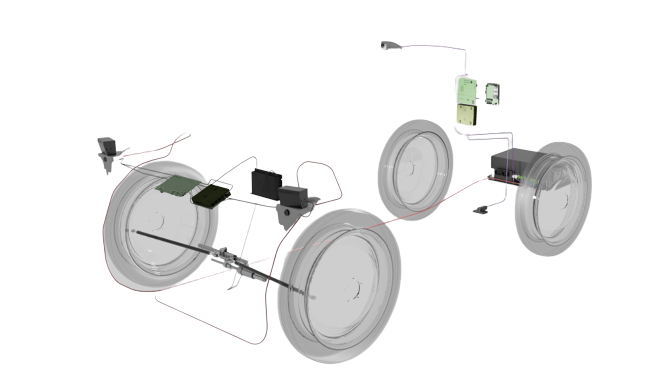 Perception:
LIDAR and Camera based 3D object and environment detection, Neural Networks for Image-Based track recognition
Planning:
Time and distance optimized software for fast and agile local and global planning, Clever Usage of Model Predictive Control Approach in Planning
Control:
Lateral and Longitudinal Vehicle Control (steering actuator and electric motors) by self-developed software written in Matlab/Simulink
Software Development:
CI/CD for fast prototyping and integration on the vehicle, Simulation in CoppeliaSim for virtual validation of software stack and preparation for challenges on the competition